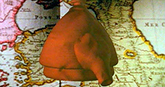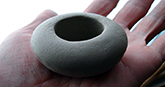 Custom pottery.
One-of-a-kind pieces of pottery art made just for you. Use our
Contact Form
to describe you piece and we will send you a quotation and delivery estimate.

Peruse our Online Catalog for exciting examples of authentic reproductions, original designs, and innovative ceramic art.
We offer a variety of pottery ranging from museum-quality replicas to everyday items such as stoneware and porcelain dishes, cups, and teapots.
Questions?
Fill out our
Contact Form
if you have any questions or problems. You can also submit quotation requests for commissioned projects using the same form. You can attach files or drawings to the form.